Westview Dalmatians
Welcome to Westview Dalmatians!! We fell in love with this amazing breed in 1992 with our first Dalmatian, Chelsey who was completely deaf. In 1996, we bought our Dalmatian Toby from a reputable breeder. We then realized what getting a puppy from a reputable breeder meant! It was then we had the goal to start breeding Dalmatians to improve and preserve the breed.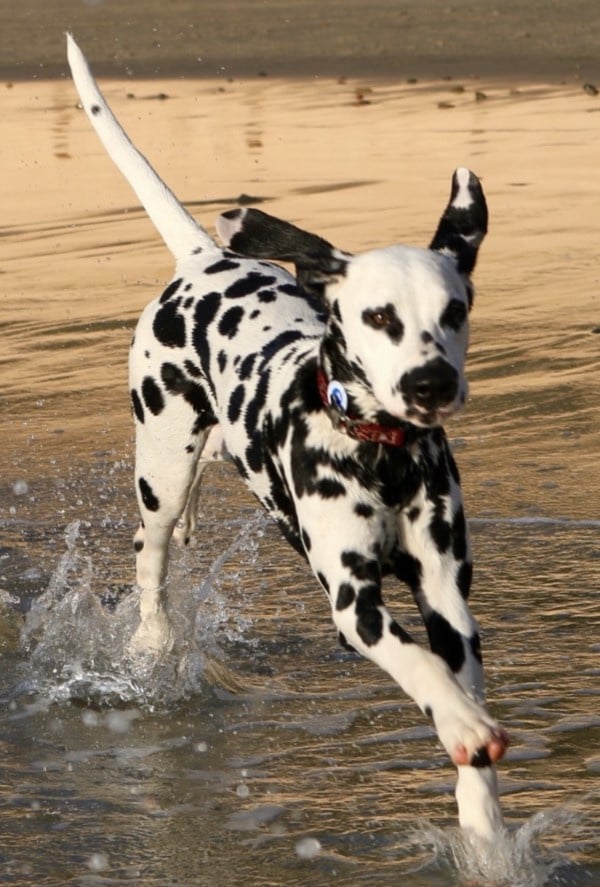 Indy at Del Mar beach

Health and Temperament First
Health and Temperament are paramount in every breeding decision we make. All our Dalmatian puppies are raised with love in our home with lots of socialization from children and other pets. Every Westview puppy is raised with "Puppy Culture", which is scientifically proven that it helps to raise happy, stable and well-rounded puppies.
What We Do
We enjoy showing our Dals in conformation and performance events as well as spending time with them outdoors and loving them at home. We are located in Murrieta, California.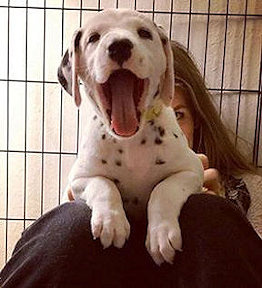 Somerset from the 2017 Indy/Fallon litter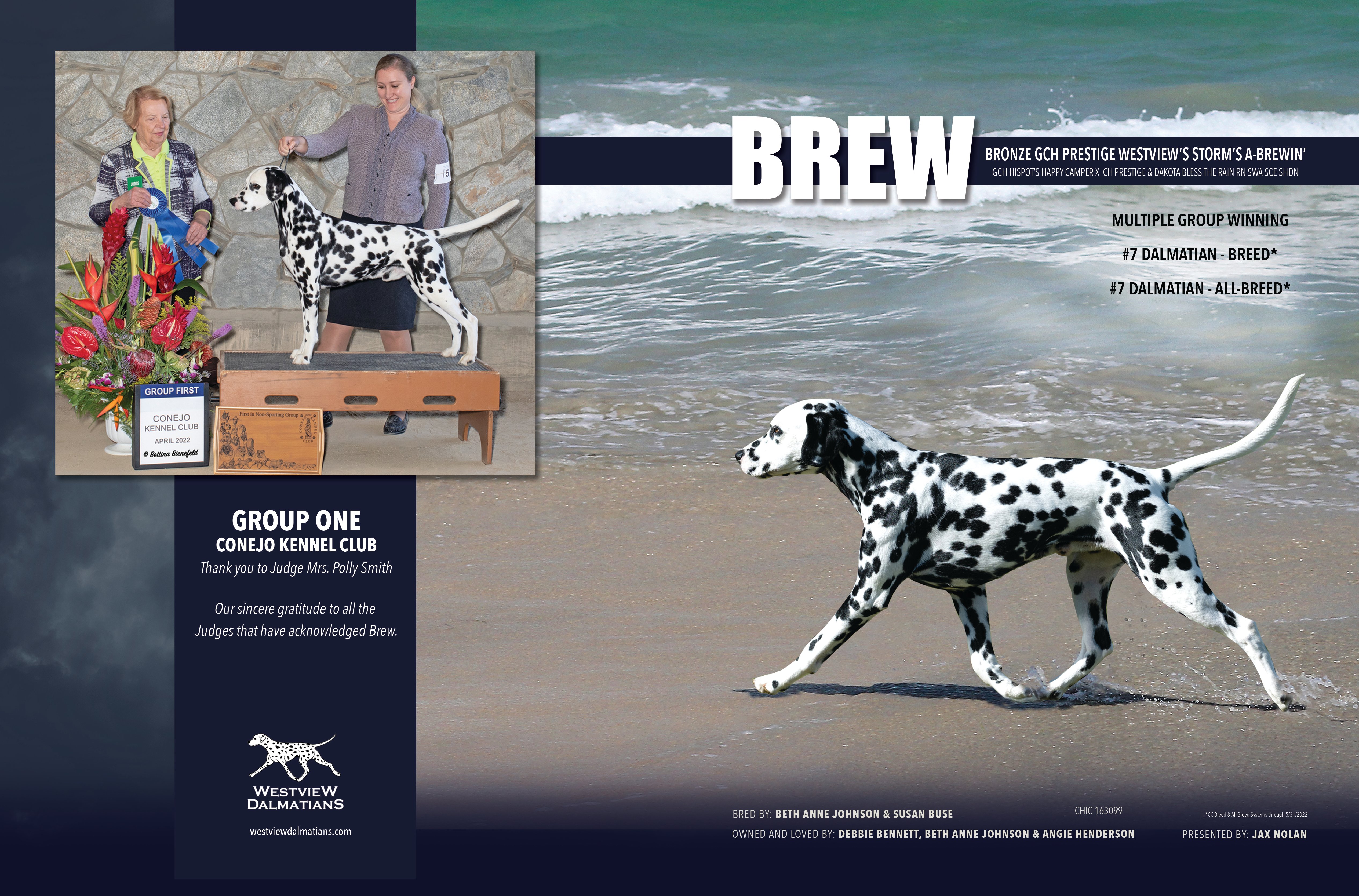 Upcoming Litter Fall 2023
"Excellent" Health Testing Badge

The "Excellent" badge distinguishes those breeders who demonstrate an exceptionally high commitment to prioritizing the health of their dogs by performing the highest level of health testing on their breeding dogs as outlined in our Dalmatian health testing guidelines.

You can see our GoodDog.com profile at:
https://www.gooddog.com/breeders/westview-dalmatians-california

Community Involvement
Westview Dalmatians is proud member of Dalmatian Clubs: